New Years Eve 2010 pictures
January 2, 2011
A few more pictures from our New Years Eve Fellowship.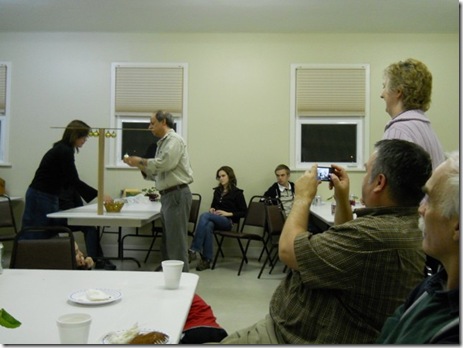 It's a balancing act…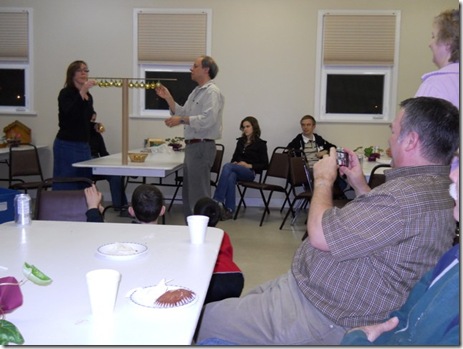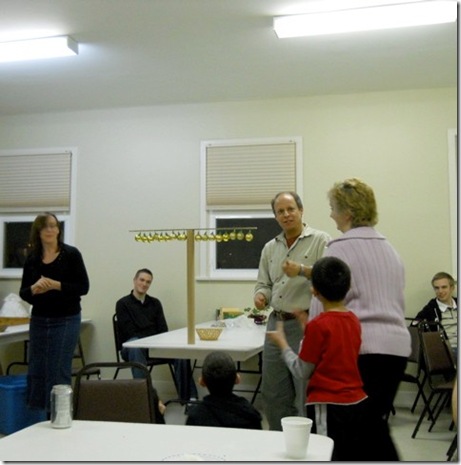 We have a winner!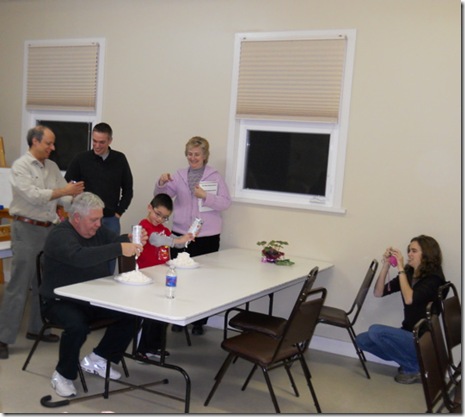 This one was the tallest whip cream Christmas tree! (It tasted great afterwards! But I could only manage a few bites…)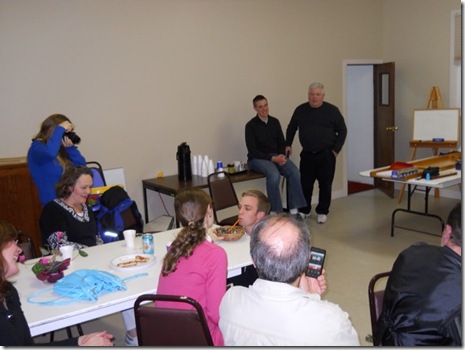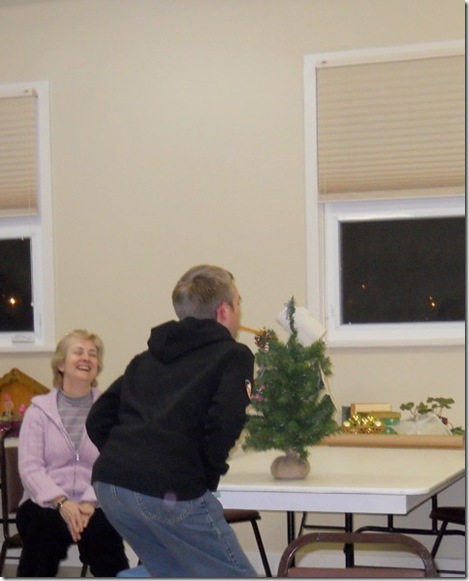 Decorating the tree by mouth!

changes at our site
January 2, 2011
You may have noticed a few changes at our site in the last week or so. It appears that these happen most when the pastor's sons are home for Christmas and can help him tinker!
We'd like to point out our recent changes to help you understand them better.
In the past, we have used the upper right section of our site for the 'blog' updates. Here we have been giving the sermon summaries and occasional announcements. This was the primary place for finding recent sermons when we started the site. We also had a system of indexing sermons by category something that appears in the menu bar above.
Last year, we added the Sermon Browser plug-in which is accessed by the "Our Sermons" menu item. Sometimes we would delay posting a sermon summary, even though the sermon itself was posted in the Sermon Browser. The Sermon Browser makes updating our sermons very easy, but it wasn't as easy to find as we would like it to be.
So we have divided our 'upper right' section to give you a feed directly from Sermon Browser of our Recent Sermons as they come on line and links to our Recent Blog Posts so that we can pass along announcements and devotional writing. We'd like to make the 'blog' section of our site a more regular feature than in the past to make our site even more helpful for you. We plan to simplify our categories above to make navigation of our site a little simpler and reduce the clutter of our menus.
Finally, we have added a Facebook page for our church. We aren't sure that everyone should be on Facebook, but it is very widely used and can be a way for people to become aware of our doings at church, especially friends of our church people who wouldn't normally look at a church website. So you will see a button on our Home Page to 'Find us on Facebook' and links in our menu bar to our Facebook page and to our RSS feeds for our sermons and our blog posts.
That wraps up the changes for this year. We are sure things will keep on changing as time goes on!
~ Pastor Don